About Us
(click anywhere on this paragraph to view our Capability Statement)
Established in 1971, the company was given a name change in 2000 to Bolwarra Enterprises Pty Ltd and was the beginning of operations under the current structure led by Managing Director, Ian Kidner.
Ian has extensive experience within the logging, transport, quarry, crushing and screening industries.
Since the name change in 2000, the company has built its strong reputation for providing quality services and products at competitive prices, as well as building an impressive truck and earthmoving machinery fleet which continues to grow as needs demand.
Bolwarra Enterprises offers a diverse service and product range including Mobile Crushing & Screening, Quarry Products, Ready-mixed Concrete, Truck & Earthmoving Machinery Hire and Civil Construction
Our Mobile Crushing and Screening services, along with Truck and Earthmoving Machinery Hire, are available as contractor / sub-contractor services to companies, local councils, Government departments and other approved organisations.
All quarry materials and concrete products are available to all organisations and the general public.
We offer competitive rates. Our extensive industry experience benefits our customers allowing us to offer the right product or service at the right price.
Bolwarra Enterprises is locally owned and operated employing locals and purchasing locally where possible.
The building of a purpose built workshop at our Wongabel Quarry completed in 2017 assists the in house maintenance staff to maintain all of our own equipment.
Bolwarra Enterprises is located on the Atherton Tablelands in Tropical North Queensland, Australia. We operate within North and North Western Queensland regions, from Atherton to Karumba with Quarries in Atherton, Tolga, Croydon and Georgetown.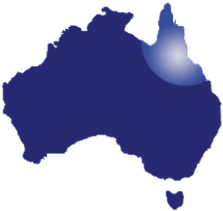 Location
We operate within North and North Western Queensland regions, from Atherton to Karumba.